School Information
Innovate catering provider and biometric system
Week commencing:
6th November 2023, 27th November 2023
18th December 2023, 8th January 2024
29th January 2024, 19th February 2024
11th March 2024, 1st April 2024,
22nd April 2024, 13th May 2024
3rd June 2024, 24th June 2024
15th July 2024
Week commencing:
23rd October 2023, 13th November 2023
4th December 2023, 15th January 2024
26th February 2024, 18th March 2024
8th April 2024, 29th April 2024
20th May 2024, 10th June 2024
1st July 2024, 22nd July 2024
Week commencing:
30th October 2023, 20th November 2023
11th December 2023, 1st January 2024
22nd January 2024, 12th February 2024
4th March 2024, 25th March 2024
6th May 2024, 27th May 2024
17th June 2024, 8th July 2024
Biometric Information
At Newlands Girls' School we operate a biometric recognition system in our canteen. This allows the till registers to recognise pupils using finger imaging, greatly improving security and efficiency. The benefits include:
Improved security when processing financial transactions in the school
No cost to parents and administration time to replace lost or forgotten cards
Reduction in opportunities for pupils using each other's or lost/stolen cards or pin numbers
Pupils do not have to remember a pin or to bring a card
Reduction in queueing time
For further information, please refer to the two documents below:
Information leaflet - What are Biometrics
Emergency closure
Information for Parents and Carers
Notification of closure will be sent out by text to all Parents/Carers by Edulink.
Information will be posted and updated on the website.
A message will be put on to the main school telephone system.
Please listen out for updates on the local radio stations.
Information for Staff
Staff will be notified by the school email system of any closure and also by the Emergency Closure Cascade.
Please can Parents, Carers and Staff regularly check the school website for any updated information.
newlands parents' association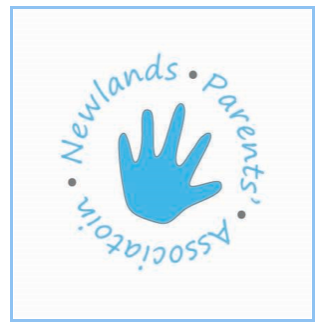 The Parents' Association works in partnership with Newlands to support the school community. Through running events such as the Halloween Disco, Pre-Loved Uniform Sales and by selling refreshments at the Christmas and Spring concerts the NPA raises many thousands of pounds for Newlands each year. All parents are automatically members of our Association, but if you would like to get involved, make a donation or simply find out more, please get in touch with our Chairperson using the contact details listed below, or contact: Mr J. O'Connell, Assistant Headteacher
UPCOMING EVENTS
If you would like to make contact with the NPA please telephone the school office on:
01628 625068 or send an email to: office@newlandsgirls.co.uk
---
Newlands Parents' Association - Committee Roles and Responsibilities
| | |
| --- | --- |
| Chair | TBA |
| Secretary | Rachael McMaster |
| Communications/Refreshments | Shelley Marshall |
| Treasurer | Jo Price |
| Raffle Co-Ordinators | Bab Evetts and Helen Griffiths |
| Senior Leadership Team Link | Justin O'Connell |
---
MINUTES
school donations
Development for the Future Fund
The Development for the Future Fund has been established to enable us, as a school, to fund projects which we might not otherwise have the capacity to realise. Already we have been able to develop the outside and underused quadrangle into a light and airy Sixth Form study area, and stylishly refurbish a science lab. We need your help, however, in a climate of shrinking funding, parental support is more valuable than ever. We continually strive to improve resources for our pupils, and the next aim is to develop and update a further 29 classrooms. We would like you to consider making a monthly donation of either £10, £20 or £30 to help us on this journey. Thank you, in advance, for any assistance you can give.
Development for the Future Fund leaflet