SEND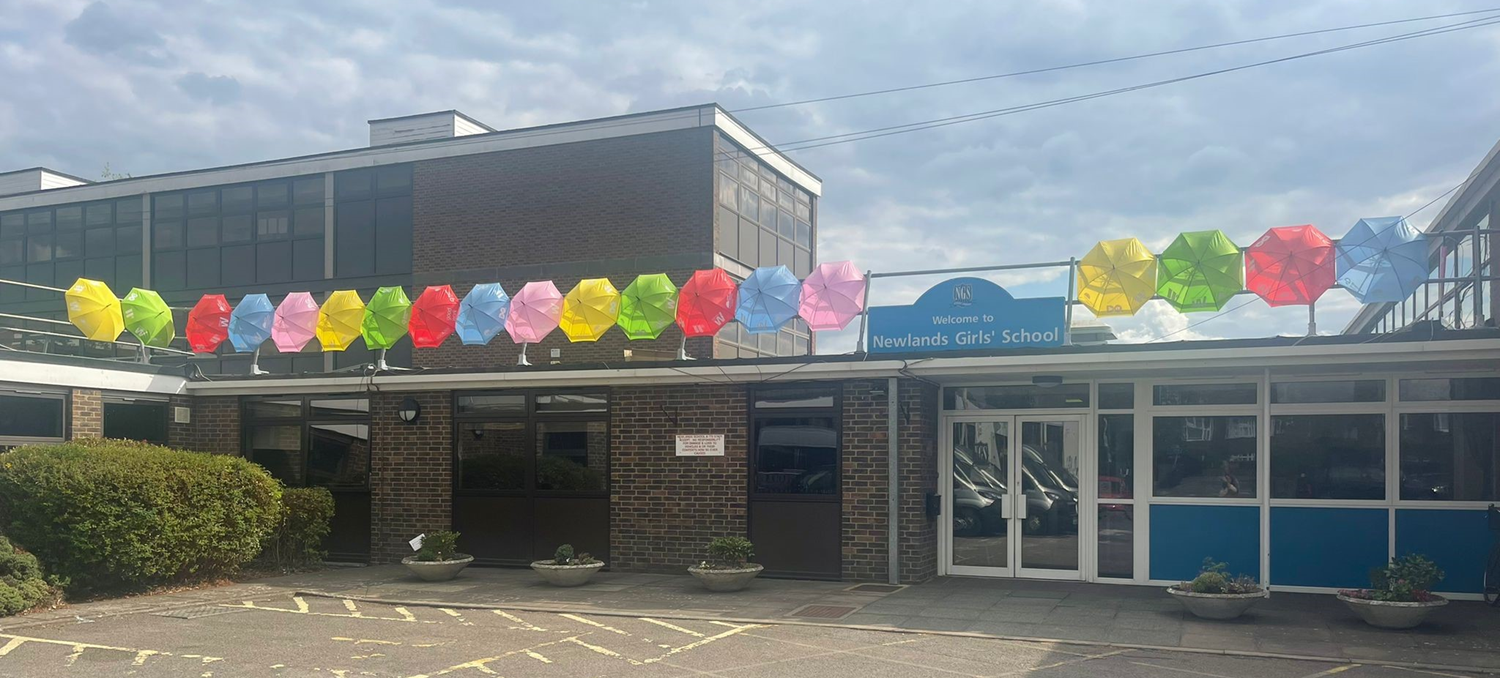 At Newlands Girls' School, we are committed to providing our students opportunities to achieve their potential, by taking into consideration their varied learning needs. We strive to be an inclusive school and actively seek to remove the barriers to learning through quality first teaching and extra interventions where necessary. Our SEND vision is "A change for one, for the good of all". Our school ethos is based on the 3Cs - the values which underpin everything we do. Courage, Commitment and Compassion are at the heart of our approach to school life and drive our students to 'set no limits' on their success.
Our Acting SENDCo is Ms L. Exworth. She can be contacted on: 01628 625068.
The umbrella project
We are immensely proud to be taking part in the Umbrella Project. Thousands of colourful umbrellas are strung together over public spaces, in schools, and in company buildings around the nation. The umbrellas installed above the school entrance represent the one in five of us who have a neurodevelopmental condition, such as ADHD, Autism, Dyslexia, Dyspraxia, Dyscalculia or Tourette's syndrome. These conditions fall under the umbrella term of neurodiversity.
Students have had assemblies where we recognise and celebrate these differences, and by being involved in this project we are taking steps to challenge the perception of neurodiverse people.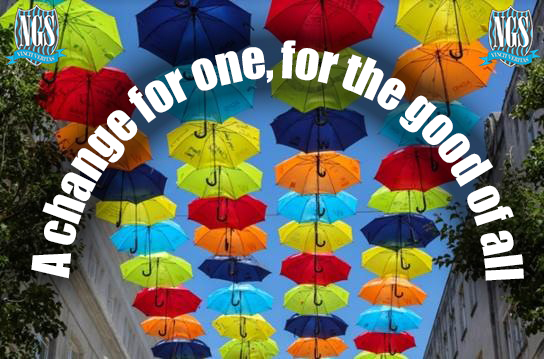 The Cocoon
We are proud to be able to offer this dedicated space within the SEND Department. The Cocoon is somewhere that SEND students can access when needed, we know how important a quiet, calm space with sensory elements is for many of our students at Newlands. We look forward to welcoming many students into The Cocoon over the coming years.
The pit stop
This dedicated space is used for both 1:1 sessions or small group intervention. It is also used daily at break and lunch for our SEND students to come and play games, socialise and eat their lunch in a quiet environment supervised by our fantastic Year 12 and 13 students.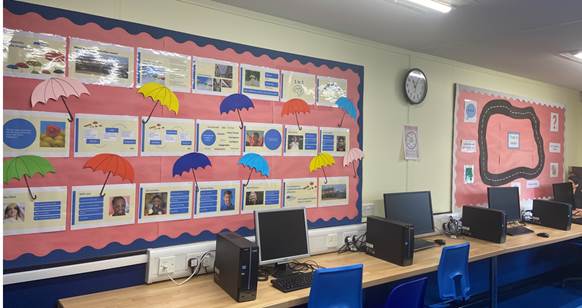 Support for students with dyslexia
Dyslexia is catered for within Quality First Teaching at Newlands Girls' School. All students with dyslexia are identified on ClassCharts and this is highlighted on seating plans so that all teachers are aware of a diagnosis, we regularly circulate additional information/strategies relating to specific students with their subject teachers. There is regular training for staff with strategies to use within lessons, which we encourage to be dyslexia friendly.
We promote the use of coloured overlays where they have been identified as a useful tool for students with dyslexia. We have a drop in Dyslexia Club after school on a Thursday where students can come for strategies and advice, tips and support with school/homework (this is very much student led, depending on the needs of the students attending).
Lexia

If your child has been issued with Lexia as part of an intervention to accelerate their literacy, please use the links below to access the website.
PowerUp (majority of students with access)
https://www.lexiapowerup.com/?SiteID=6758-4939-7471-4410
Core 5 (EAL students)
Click here for Disability Equality Statement
Click here for SIR Policy - September 2023
Local Authority, Royal Borough of Windsor & Maidenhead, SEND Ofsted Report -https://files.ofsted.gov.uk/v1/file/50136747
Please see below for links to Local Offers:
Royal Borough of Windsor and Maidenhead:
https://rbwm.afcinfo.org.uk/local_offer
Buckinghamshire County Council:
https://www.buckscc.gov.uk/services/care-for-children-and-families/local-offer-for-send/
Slough County Council: