Psychology prefects
Meet the Psychology Prefects 2023/2024
Grace Allan

Hi! I'm Grace and I am studying Art, Psychology, Fashion, and Textiles.

I've always had a fascination with human nature and the way our brains work. This is why I decided to take Psychology as I wanted to gain a deeper understanding of how the brain works and how it affects people's behaviour. It also gives me great transferable skills like critical thinking, analysis, research, and communication skills. It has also developed my understanding of myself, others, and the world.

I love to hear and read about the amazing studies and experiments conducted by psychologists and how they have affected and altered the way we see things. I also love gaining insight into human behaviour and the mind.

I would love to pursue a degree in Psychology and work as an Art Psychologist helping people to improve their mental health through Art. As some people with certain disabilities find it difficult to communicate with words. So, I think expression through Art is a great way to gain insight into the mind.

I love going to the gym and running, as I find it to be a great way to release stress. I also love up cycling clothes as I think it a great and sustainable way to have fun!

Clemmie Harris

Hi, my name is Clemmie, and I am one of the Psychology Prefects this year. I am currently taking Psychology, P.E and Drama and in the future, I hope to pursue further study and a career in Sports Psychology as my passion for sport has fit in perfectly with my newfound love of Psychology and I can't wait to see what these subjects lead me to in the future.

Ruby Hartnett

Hi, my name is Ruby, and I am one of the Psychology Prefects!

I'm taking Business, Drama, and Psychology for my A- levels. I originally chose Psychology as I've always found the study of the human mind fascinating. Since starting the course I've only furthered my interest and I'm now hoping to study this subject at university, in the hope to study the behaviour off young adults and children. Outside of school I enjoy listening to music, seeing my friends, and shopping.

Zaleaikha Iqbal

My name is Zaleaikha, and I'm currently studying Forensics, Applied Sciences & Psychology. I chose Psychology, as I'm interested in a career as a Psychologist, based in a hospital environment. One of the best things about Psychology, is the variety. There are so many different ideologies, theories and studies that everyone can enjoy learning about. One way in which, I'm applying Psychology to my everyday life is through volunteering at my local hospital and my local community centre where I am an active participant.

Georgia Mabe

Hi, my name is Georgia, and I am one of the Psychology Prefects in year 12.

Throughout my GCSEs, I have always loved science, and now that I'm studying Biology A-Level I can see how both subjects link together. Psychology really fascinates me, I love learning how the mind works and how to heal, using knowledge of psychology.

After A-Levels, I would like to continue studying psychology at university. I am not sure which course or university yet, ideally a course that combines both Psychology and Biology, possibly something to do with Criminology. Courses that study the nature, causes, and consequences of crime and criminal behaviour.

I am very committed to things that bring me joy, I have a passion for Dance and have been part of the same dance school since I was four, I do ballet and contemporary 3 times a week.

I also love baking and try to bake most weekends.

I am very pleased and excited to be a Psychology Prefect.

Elissa Middle

My name is Elissa!

I study Psychology, Sociology and English language.

I decided to take Psychology as I believe studying human behaviour is incredibly interesting and reverent to current day society. In the future I would like to be a Sport Psychologist due to my passion for fitness.

Niamh Walsh

Hi! My name is Niamh and I take Psychology, Spanish and Mathematics for my A-Levels. I am very keen on all of my subjects as they are interesting and allow me to develop a broad skill set. Psychology has been one of my passions for a long time. I have always enjoyed people-watching wherever I go, and I've always been fascinated by the reasons for the way we behave and why we act the way we do with others. Now, I am very excited to explore the ever-growing world of Psychology in the three different components of our A-Level study and beyond! Outside of school I enjoy pursuing my interests in music and art, watching films, going on lots of walks and spending time with my friends and family.
Meet the Deputy Psychology Prefects 2023/2024
Anya Bhandary

My name is Anya and I study A-Level Psychology, Biology and English Literature.

I chose to study Psychology because I have always found the human mind and behaviours extremely fascinating, and I am hoping to study for a Psychology degree in the future.

My favourite aspect of studying the subject is learning about all the shocking case studies and experiments that took place, and the unique findings that came from them.

Eloise Downes

I am studying English Literature, Biology and Psychology at A level.

I chose to study Psychology as I have an interest in human behaviour and the psychology behind it. I find the influences behind our behaviour really, interesting, and Psychology has helped me to understand this further.

I love learning how and why our brain influences our behaviour, due to past experiences and genetics (Nature/Nurture Debate). I hope to study psychology at university. Whilst I am, not 100% sure which area yet, I would love to go down the route of Child Psychology, Clinical or Developmental Psychology.

Outside of school I love to horse ride and enjoy hanging out with friends!

Holly Griffiths

Hi!! My name is Holly, and I am a Deputy Psychology Prefect.

I study English Language and RE alongside Psychology, which I am thoroughly enjoying. I chose to study Psychology because I was intrigued by the taster session and was left wanting to know more!

I am still undecided on what I would like to pursue at university; however, I've attended Psychology talks at University Open Days, and it's definitely something I'm considering as there are so many different courses involving Psychology.

In my free time, out of school, I like running, especially with my friends, as it helps reduce stress from work.

Although Psychology is a new subject, I think it's refreshing to learn new content and would most definitely recommend it to younger years

Sophie WInters

My name is Sophie and I study English Language and Sociology alongside Psychology.

I believe that Psychology is a challenging but rewarding subject that anyone can thrive in.

In the future I would like to pursue a career that investigates mental health and crime which is why I took Psychology.
2023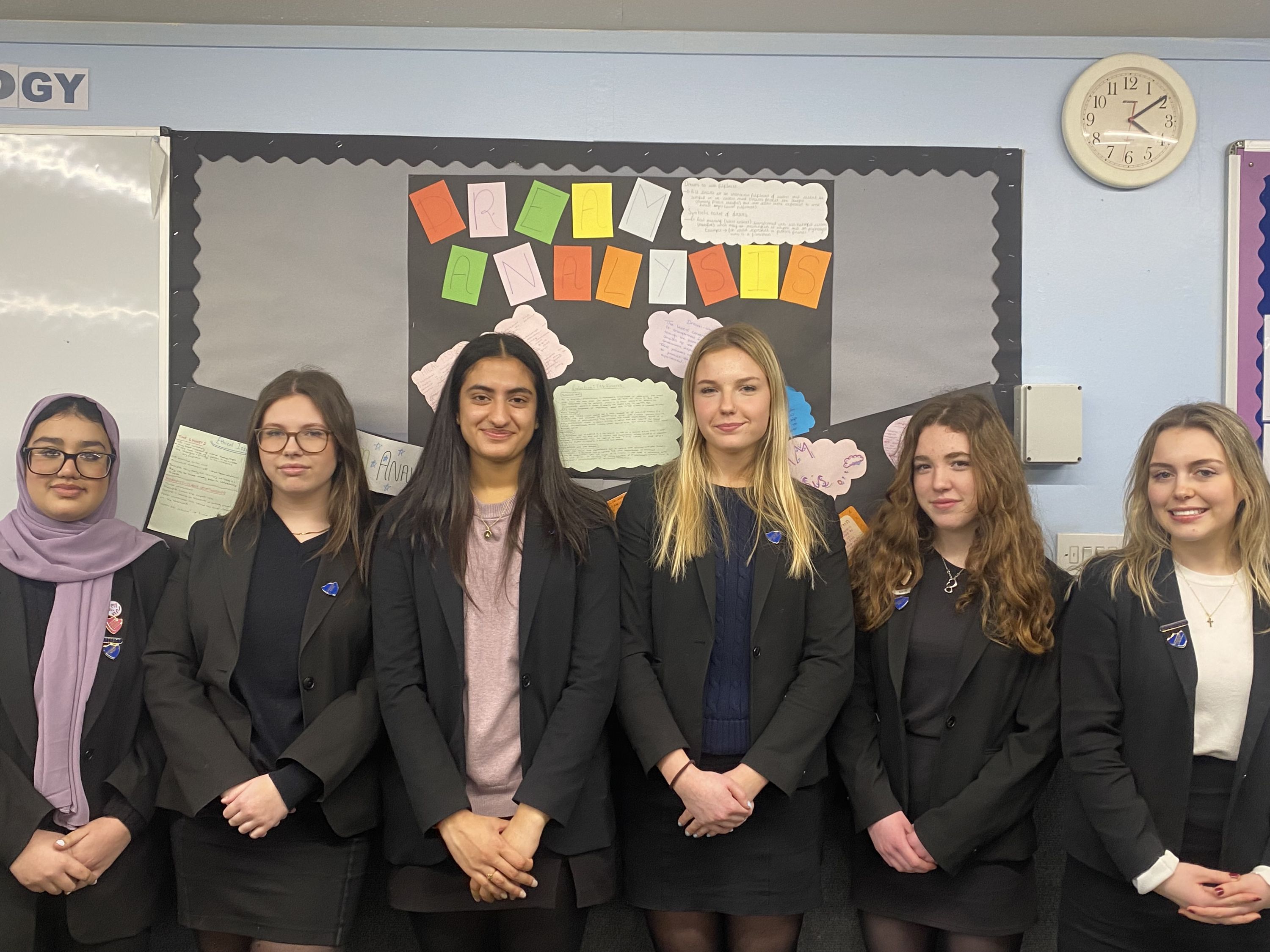 2022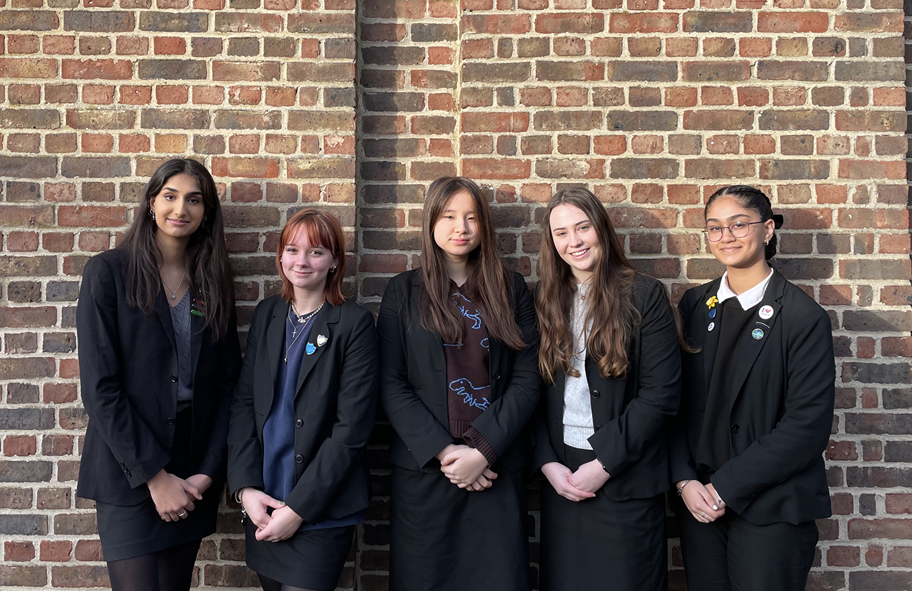 2021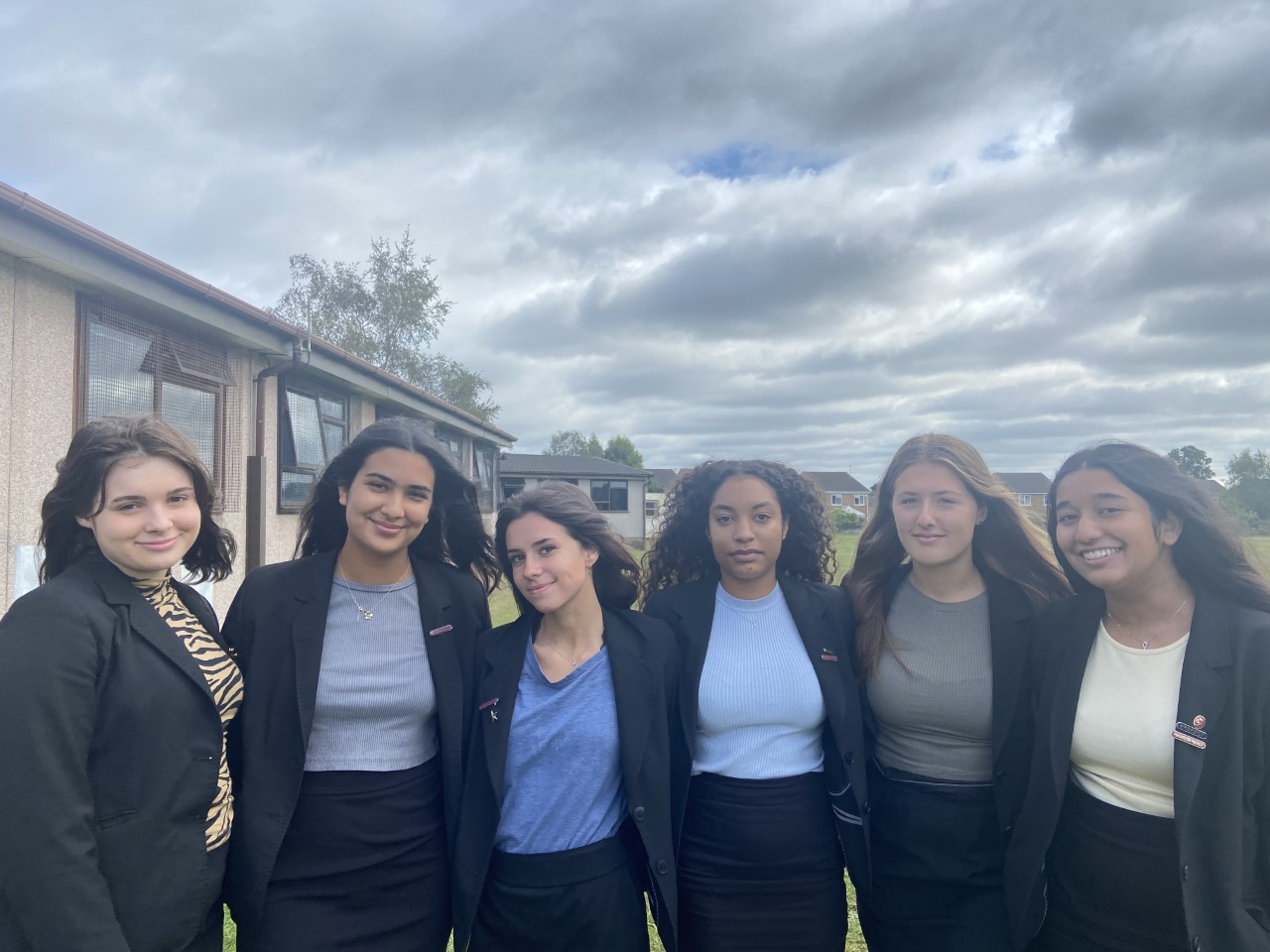 2020