Music
Practical music making is at the heart of everything the department does with a wide variety of clubs and activities run in addition to the opportunities provided within the classroom environment.
The department is housed in its own separate block with two teaching rooms and 9 practise rooms all equipped with pianos and drum kits. One classroom is also equipped with computers running Sibelius and SoundTrap music software and there is a range of other instruments including class sets of djembes, guitars, keyboards, a full range of percussion and a set of steel pans, all of which are used as part of our Key Stage 3 curriculum and in our extra-curricular programme.
There is an abundance of performance opportunities, with three large-scale formal concerts – Christmas Concert, Carol Concert at All Saints Church and a Spring Concert. We also hold a number of smaller scale concerts including the GCSE Concert, Vocal Concert and a Year 7 Concert in addition to opportunities to perform abroad. Results are excellent at both GCSE and A-level with a high percentage of students going on to study Music at university.
The department prides itself on being inclusive: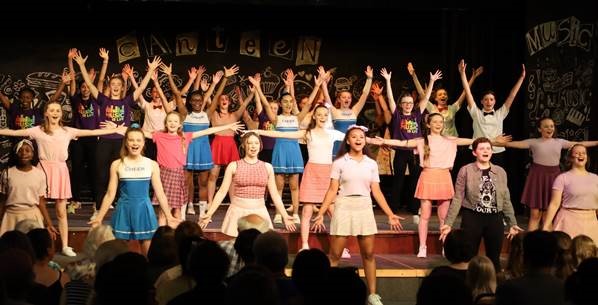 Whilst also striving for musical excellence: