Mathematics
Maths
As you enter Newlands and our Maths Department we expect students to have a positive attitude and an open mind. Start every lesson with the eagerness to learn new things. You should be willing to try new challenges and approach problem-solving questions with determination and curiosity but not be afraid to ask questions.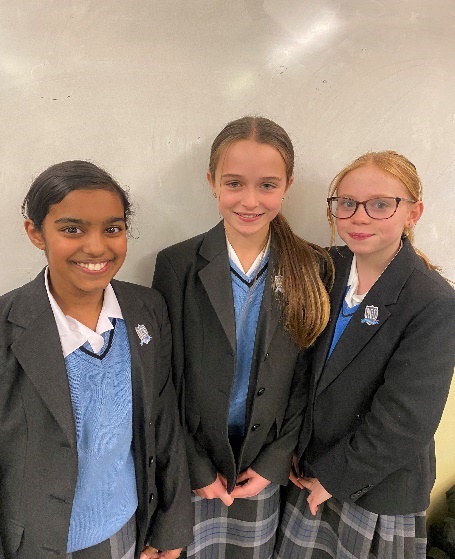 Harriet, Alishba and Laura (Year 7 students above)
"Since we arrived in Year 7, we have learnt about algebra, shapes and area. We love how our teacher randomly selects us to answer questions."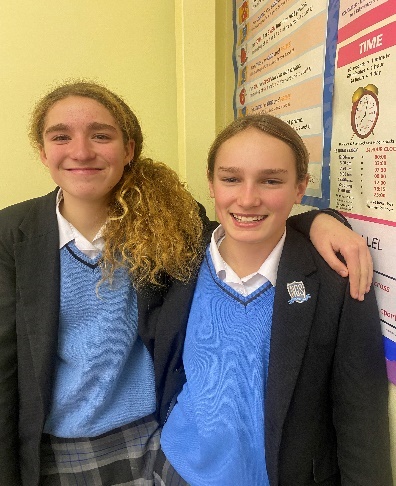 Ruby and Abigail (Year 8 students above)
"In Year 8 we have learnt about many things such as percentage increase and decrease and angles. We really enjoy our Maths lessons in particular the drawing circles and calculating areas of trapezium was pretty good!"
Students at Newlands can expect a dedicated team of maths teachers, who are consistently available to support both inside and outside the classroom. You will experience engaging lessons taught by knowledgeable and enthusiastic staff that bring the real world into the maths classroom. You will have access to your own online class book through each of the key stages as well as an online learning platform. You will experience Maths through a progressive circular curriculum which develops your prior learning year on year.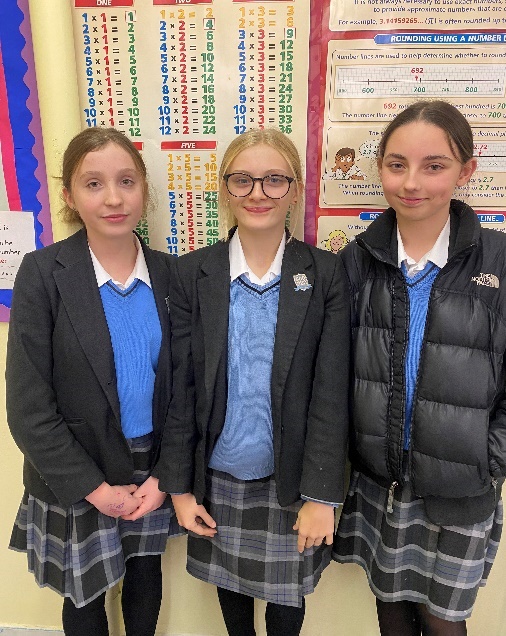 Rose, Brooke and Eileanor (Year 9 students above)
"In Year 9 we start preparing for our GCSE however our lessons have still been fun. We have learnt things such as conversions, 3 step equations, Pythagoras, area and perimeter and lots of algebra. We really like our lessons, and we get to go up to the board and answer questions and participate all the time."
Maths staff are eager and enthusiastic to work with you in order for you to reach your full potential. We will help you build your confidence and grow your curiosity for Mathematics. Work is scaffolded to be inclusive and yet challenging so that there are no limits on your progress. We are approachable at all times to support your growth."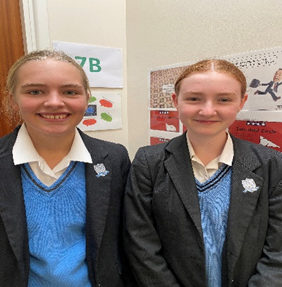 Sadie and Eva (Year 10 students above)
"Lessons are really well planned and spaced out, our lessons are always fun and our maths teacher is always happy to help when I get stuck. The Maths Department is very helpful and even though the GCSE is hard, we are enjoying the challenge."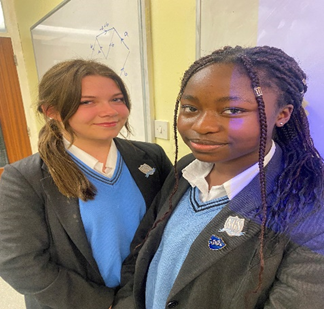 Lily and Lorraine (Year 11 students above)
"Our lessons are very engaging and productive. We always feel we can ask for help, and we really feel challenged every lesson. Algebra is what we have found the most important topic in the GCSE as it can be applied to any situation or question. Our teacher makes maths lots of fun and makes us try our best always."
Once you have decided to finish your Mathematics at Newlands we would hope that you have developed a strong sense of enjoyment and curiosity for Mathematics and this continues to be embodied within you always. We envisage that you will have the tools to approach problems head on, be able to solve them confidently and have the skills to not let anything hold you back. We strive to ensure that when you look back at your time at Newlands, you remember with a smile and a sense of pride in what you have achieved.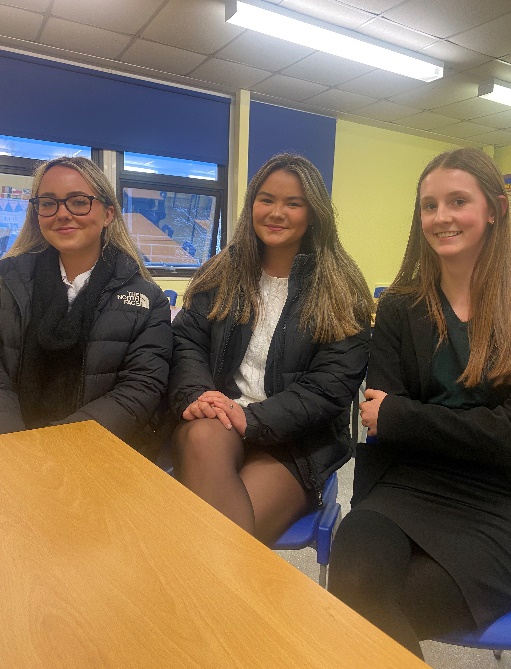 Emma, Lydia and Antonia (Year 12 Students above)
"The transition from GCSE to A Level Maths has been smooth and you have ongoing support from teachers"
"The teachers at A level are very engaged with the class, and because classes are smaller than Year 11, assistance with questions is great!"
"There are many opportunities for teamwork in lessons"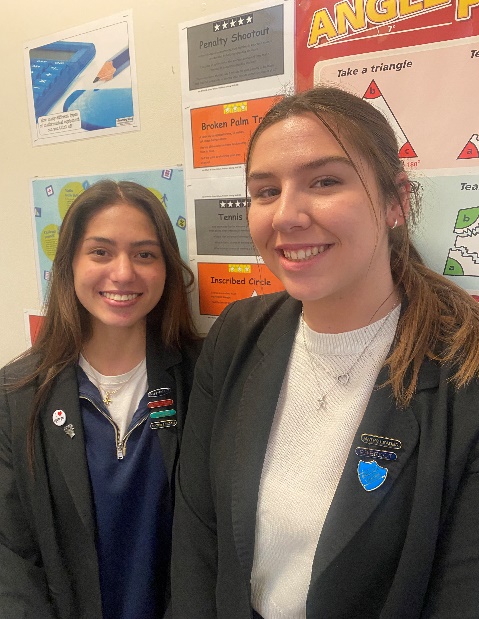 Hannah and Amelia (Year 13 students above)
"We loved the opportunity of getting involved with the younger years through being a Maths Leader. Each lesson is engaging, giving every student a personal learning experience. We have enjoyed the challenge of A level Maths and have been given opportunities to apply our knowledge outside of the class room, for example the UKMT challenge."
Courses we offer
We follow the GCSE and A Level Maths and Further Maths Edexcel Specification. For More detail please click on the link below.