House Structure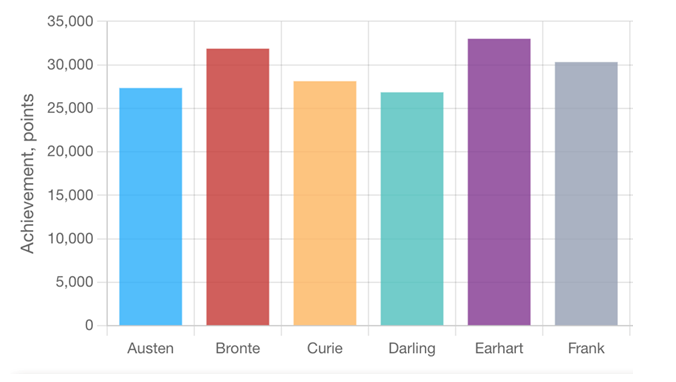 Term 6 House Points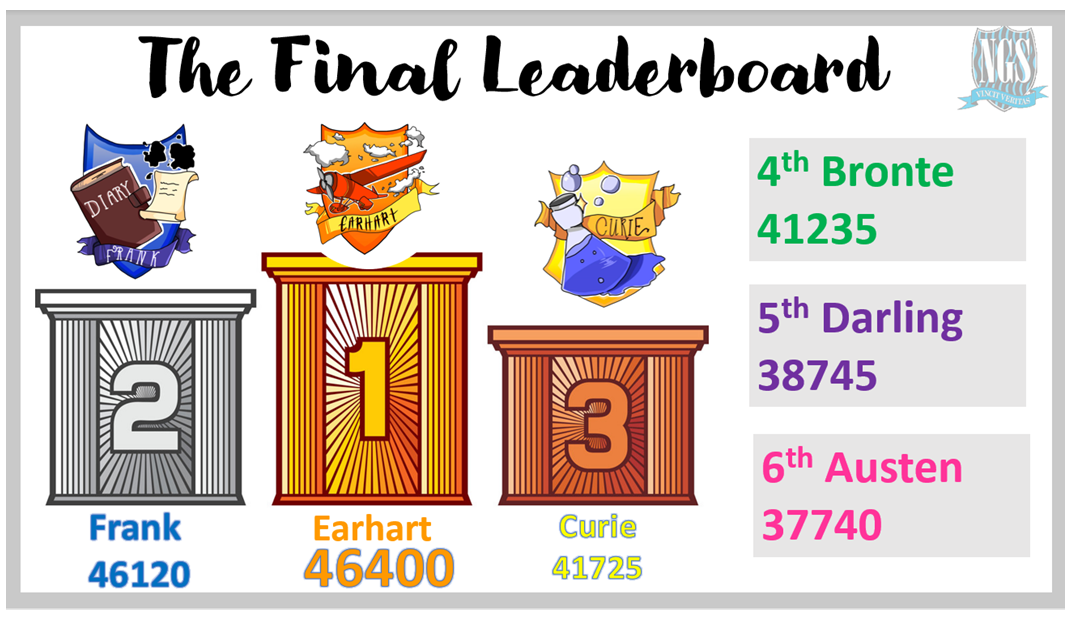 As a school community, we feel passionately that a well-established House and rewards system has innumerable benefits including, but not limited to, instilling our school values: courage, commitment, and compassion.
The newly updated categories for rewarding our students can be found below. Please note, we are continually reviewing these categories and may find a need to add more as we embed the new system.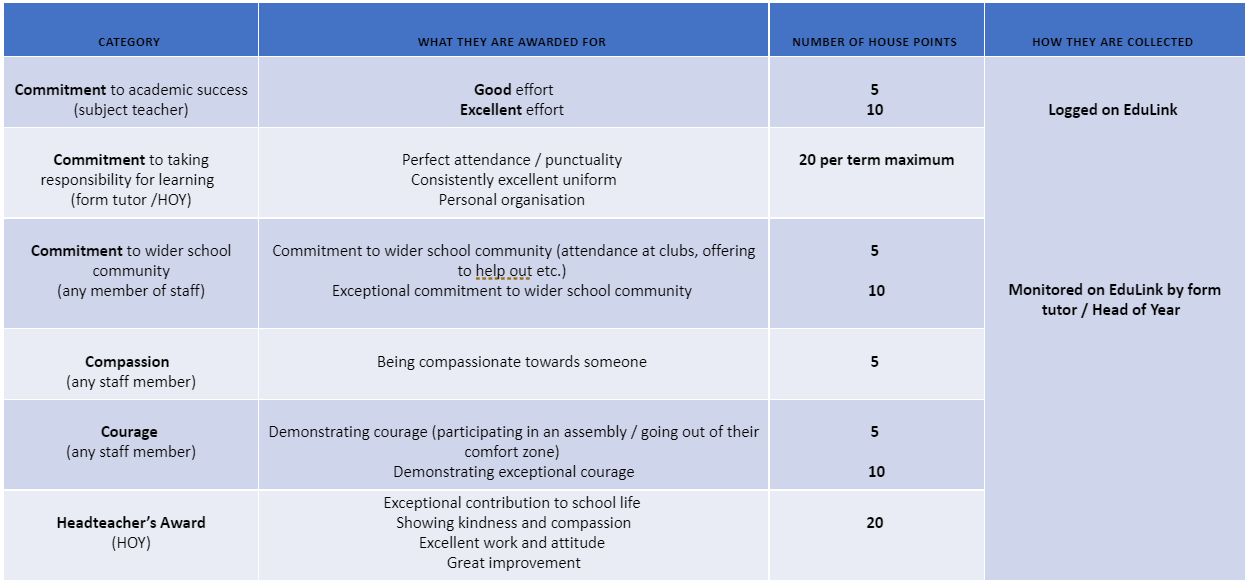 To successfully re-launch the House System, we are pleased to announce and congratulate our 6 Heads of House.
Head of Austen: Katie Campbell
Hello! I am Katie Campbell and, having been Team Pink since the launch of the House System, I am excited to lead Austen to many victories! I have been at Newlands since 2007 and in that time, I have been Head of Year, Head of KS3 PE, an EPQ supervisor and taught in many departments, currently PE, Science and PRE! I have always been passionate about getting students to work vertically; they learn so many life lessons being a leader, and it is always lovely witness younger members of the school being spurred on by the older ones. Newlands Girls, particularly those in Austen, have many talents and ideas that can be "shown off" via House events, and I'm super enthusiastic about giving them a platform for that to happen. It's so wonderful to see girls thrive outside the classroom and observe the camaraderie that comes with working as team. I want everyone to feel included and a sense of belonging, even if they don't really like pink! I am sure we can make memories to last a lifetime. Go Austen!
Head of Bronte: Oliver Shackleton
I'm Mr Shackleton, one of the geography teachers here at Newlands and now head of Bronte House. I joined the school in September 2022, and since then I have experienced the great sense of community among students and staff. This community feel made me want to get more involved with this aspect of school life, and as one of the Heads in the relaunched House System was the perfect way to do so. I want every student to feel pride in their House, and to have the opportunity to participate and succeed in House Competitions and activities from a broad range of hobbies and interests. The future of the House System really does look exciting!
Head of Curie: Christine Liddle
My name is Christine Liddle and I'm looking forward to leading Curie again this academic year. I'm a teacher with over 20 years of experience, but only started at Newlands in September so it's going to be an excellent way for me to get to know staff and students better across the school. I care a lot about the pastoral care that students receive in school and I believe that the house system will be an important part of that. I look forward to the students sharing their many talents and supporting each other along the way. And most of all I look forward to the reintroduction of participation in events across the year groups after so many years of Covid restrictions. In the long term, I'm excited about the many opportunities the girls will have to prove themselves in terms of a variety of skills as well as the qualities that are looked for in UCAS applications and by future employers.
Head of Darling: Kelly White
My name is Kelly White and I am delighted to be Head of House for Darling. I am a member of the PE department and have been teaching at Newlands for 32 years. I have been a member of Darling since the House System was first developed in 2011 and am really excited by the opportunities that will be available to students and staff as a result of our revitalised House System, particularly increased community spirit and an opportunity for pupils to interact across year groups. I have always been interested in developing student leadership and firmly believe it offers students the opportunity to develop a wide range of employable skills and am eager to build a strong team of leaders for Darling, as well as helping to develop a wider variety of competitive opportunities in addition to the House sporting events currently on offer. I am looking forward to finding out what a wide range of talents we have hiding away in Darling, and encouraging mass participation in House events.
Head of Earhart: Chloe Hazell
Hello, I am Chloe Hazell, and I am thrilled to be leading Earhart as their Head of House. I am a newly qualified teacher and new member of staff in the fantastic PE department here at Newlands. I believe the house system is imperative to school life as it provides opportunities for pupils in a variety of different subjects making it inclusive for all students, as well as staff, creating healthy competition. I am passionate about inclusivity and providing students with a positive experience regardless of any barriers to participation, which can be provided through the house system and inter-house competitions. I am enthusiastic about the opportunities this role will provide for me but more importantly students, giving them the chance to work with other students across all year groups and to create a solid team of leaders for Earhart. We are working together to develop a variety of new and exciting inter-house competitions and further promote those we already offer, as well as rewarding positive behaviour and celebrating student success. After winning the House Cup in Summer 2023, I am looking forward to giving students a platform to showcase their skills once again.
Head of Frank: Michell Morrison
Hello everyone, my name is Michell Morrison, and it is an honour to be the Head of House for Frank. I have been a teacher for over 25 years and for 16 of those years I have been a member of the Newlands Design & Technology department. I am enthused to encourage the involvement of students across year groups to foster a nurturing, yet competitive environment where every student's gifts, motivation and participation can be credited. I am passionate about everything creative and this includes the challenge to find new and interesting ways to help students contribute in the wider school life. I believe the House points system should be inclusive; somewhere all students feel included, the place where students no matter how loud or quiet their voice is, will be heard, recognised, and feel valued. It is my duty as Head of House to Head of House to be an ambassador who unites and helps the vertical year groups to champion their form, year, and House in a supportive and collegiate way.