Enrichment Opportunities
EPQ - Extended Project Qualification
The Extended Project qualification is available to all students in Year 12 and forms an additional qualification to the subjects being studied. The EPQ allows each student to embark on a largely self-directed and self-motivated project. Students must choose a topic, plan, research and develop their idea and decide on the finished product. The EPQ is examined through AQA and is co-ordinated by Mrs L. Allaway, Assistant Headteacher.
We encourage creativity and curiosity. A project topic may be directly related to a student's main study programme, but should look beyond the specification. A finished product may take the form of a:
Research based written report
Production* (eg; charity event, fashion show or sports event etc.)
An artefact* (eg; piece of art, a computer game or realised design)
A written report must accompany these options.
"I decided to take an EPQ in order to pursue my interest in an area that I hadn't chosen at A-Level. I only take science related A-levels and so was eager to do research into a topic that was completely different. My topic is Neuroaesthetics - looking at the psychology behind art. I hope to do some paintings to complement my written essay and I am really enjoying the research into an area I am so interested in! Your mentor helps you so much along the way, making it a really enjoyable and inspiring process!" Year 12 student
The Gold Duke of Edinburgh Award
The Gold Duke of Edinburgh Award is a national award and is co-ordinated by Mrs S. Vaughan in the Sixth Form at Newlands. Students undertake an expedition, service, physical activity, a skill and a residential trip to achieve the award. Many students complete The Silver Duke of Edinburgh Award lower down the school, which leads onto the Gold Award, whilst others are direct entrants into the programme. For more information on what the award entails, please see www.dukeofedinburgh.com
National Citizen Service - NCS
NCS is a four-phase programme specifically designed to provide students with an exciting range of new experiences. The scheme comprises a residential trip in the summer holiday where students work together on a collaborative project, which develops presentation, team work and evaluative skills. The school link is Mrs G. Walton, Assistant Headteacher, and students can apply to take part from March in Year 12, when there will be an assembly by NCS. For information please see www.ncsyes.co.uk
Helping students to prepare for their next steps
Students are encouraged to support their own learning using a range of external sources. These include:
MOOCs
Ted Talks
Radio 4 (BBC Sounds)
Work Experience/Work Shadowing
Opendays.com
Taster Days
Volunteering
Debating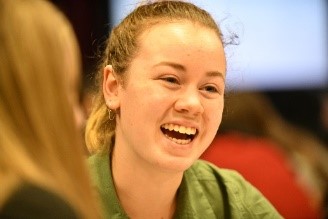 Summer Schools
Many universities have summer schools in between Year 12 and Year 13. These are publicised directly to the students via email during the course of the year. Please see below for a few ideas.
"Varied extra-curricular activities mean that students play a rich role in school life. Many students participate in the Duke of Edinburgh's Award and in the National Citizenship Service. Sixth Form Prefects act as role models, and several students mentor younger pupils. Consequently, Sixth Form students develop their leadership skills and build their self-confidence so that they are well-prepared for life after Sixth Form."

OFSTED 2018