British Youth Fencing Championship​​​​​​​s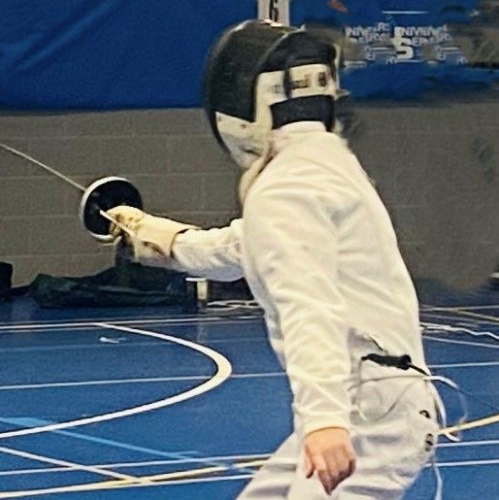 Romilly Fowler in 9A recently qualified for the British Youth Fencing Championships, which will be held in
Sheffield in May. Romilly has been fencing since 2016 and previously qualified for the championships in 2020, but the event was postponed due to the pandemic.
Romilly finished the first round of the qualifiers in first place and reached the semi-finals before being just pipped to a place in the final – 15-14, taking the bronze medal.
Romilly will also be participating in the England Youth Fencing Championships in June and is excited about both events!