Accent - Catering Provider - Biometric System
Overview
At Accent Catering we strive to provide a daily food service that is above all an enjoyable experience for pupils, staff and visitors. We deliver outstanding quality, produced by committed teams with a real passion for food and service.

We take a positive approach to healthy eating and nutrition so that our dishes are as good for you as they are delicious. We use a combination of seasonal, healthy, fresh ingredients which are locally sourced to produce creative dishes that pupils want to eat.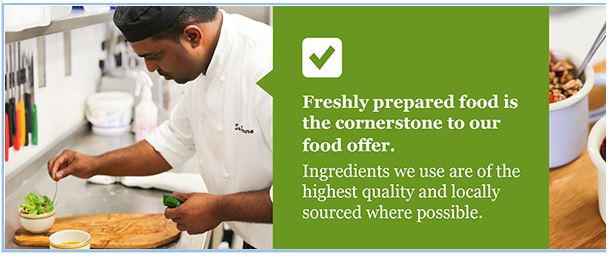 At Accent Catering we are very proud of our ethical purchasing policies and the accreditations we have achieved are a testament to our commitment to animal welfare and sustainable purchasing.
If you would like to find out more about us, head over to the Accent website which is jam packed with information and exciting recipes - http/www.accentcatering.co.uk/